Playa Los Frailes sits inside the Machalilla National Park in Ecuador's coastal province of Manabi.

Los Frailes Fast Facts
Getting There
Bus
From Puerto Lopez: the 10km ride will take 15 mins to arrive at the entrance to Machalilla National Park. Cost approx $0.5.
From Montanita: 53km journey will take about 1.5 hrs and cost $1-2.
Car
The roads, including inside the national park, are suitable for all cars. The coastal roads are ok quality, but I'm always careful when driving at night because the lighting is poor and there's no markings or reflectors to help guide.
Parking
There is a limited number of car parking available (60 spaces) right next to the beach. You will need to pay $2 for parking. Try to get there early (ie before 10am) for the best chance of getting a car park - else you'll need to leave your car near the highway and either walk the 3km or get a tuk tuk mototaxi ($2-$5).
Cost
Free to enter. Showers are $1 and bathrooms $0.25.
Open times
8am to 4pm
Camping?
No.
Surfing?
No. It's a bay with only small, family friendly waves.

What to bring
Shade. There is very little protection from the hot sun. Most families rent an umbrella ($4) from just outside the beach entrance.
Sunscreen, hat, glasses, towels, books (ie normal beach goodies)
Food & water (but there is a kiosk if you forget)
So, is Los Frailes the best beach in Ecuador?
I'm putting Los Frailes down as one of the best beaches in Ecuador because:
1. Protected within a national park
This prevents unrestrained commercialization and ultimately the destruction of the sand vegetation and habitat.

2. Accessible to all
The main entrance is right on the main highway that runs through Ecuador's costa del sol - the main coast road. This means most buses will drop you off at the entrance and you can either walk the 3km to the main beach or grab a tuk tuck motorcycle for $2-$4.
3. Free entrance
You no longer need a permit or pay an entrance fee. Car parking costs $2.
4. Clear, blue waters
We visited on Christmas day and the water was just lovely. The turquoise color and goldilocks water temperature (ie just right) made swimming for hours a pleasure. Some families were in the water for the entire 6 hours we were there!
5. Crisp, white sand
The white sand of Los Frailes is some of the nicest along the coast. The sand along Ecuador's coast often consists of heavy, black minerals. But not here! Enjoy the white sands between your toes.
6. Rocks & caves
The cliffs and caves make for some wonderful views, photos and provide some much needed shelter from the sun.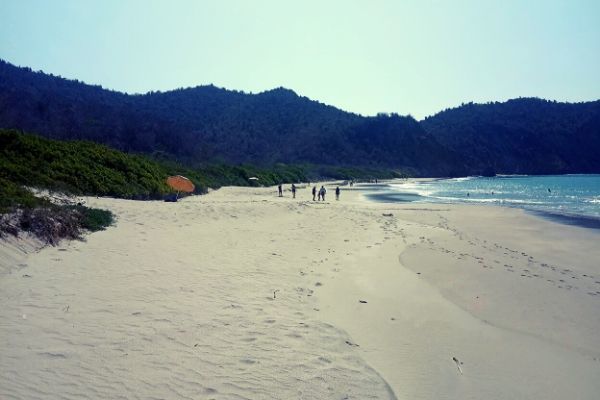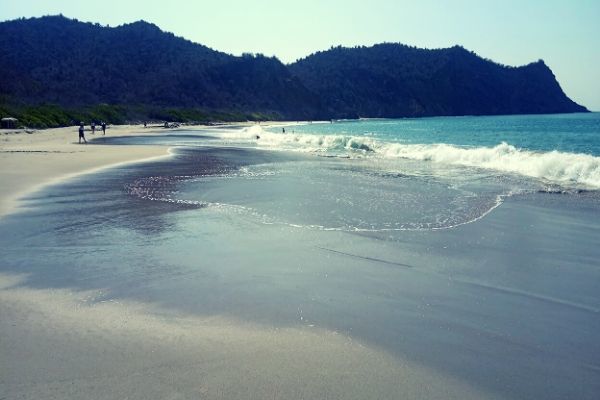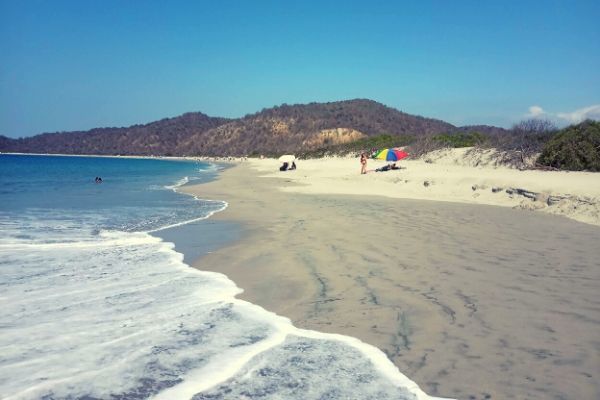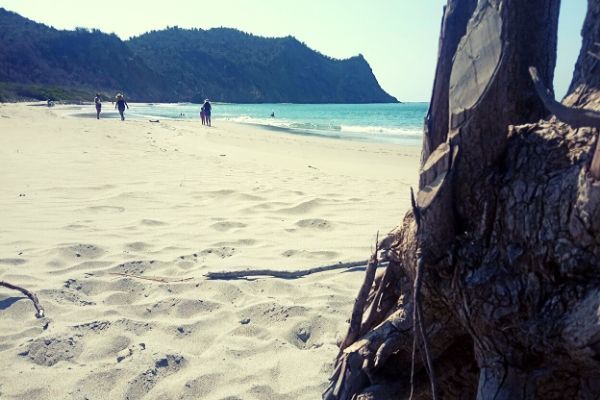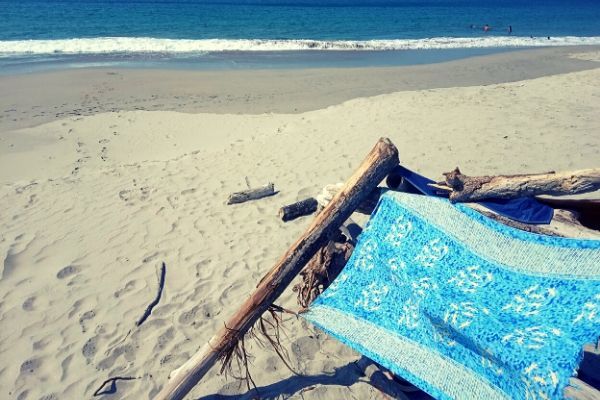 Did you go to Los Frailes? We've love to hear your opinion in the comments below.
Where to next?
Puerto Lopez
The closest town with tourist amenities is Puerto Lopez. This town has some decent restaurants and a very relaxing beach. Featuring both a local vibe (incl functioning fishing fleet) and tourist offerings such as good hotels, beach side restaurants and some souvenir sellers.
Salango
The next village south from Puerto Lopez is a small fishing town of Salango. Even quieter than Puerto Lopez, Salango has a quaint beach, a few local restaurants and an island (Salango Island) which is a popular boat ride amongst day-trippers that don't want to spend the hour each to visit Isla de la Plata.

Puerto Cayo
Bordering Machalilla National Park is the town of Puerto Cayo. This growing expat retirement location has a long, wide beach and plenty of seafood restaurants.
Ayampe
Perhaps my favorite spot in all of Manabi is the small village of Ayampe. Good surfing, yoga and an expat population focusing on wellness is what Ayampe is known for.
Montañita / Olon
Montañita is the party and surfing scene of Ecuador. Here you can dance and drink until all hours of the morning or surf and chill. It's your choice.