Who is behind Expats Ecuador?
Jason and Michelle created Expats Ecuador to provide a glimpse into their lives as an Expat/Ecuadorian family.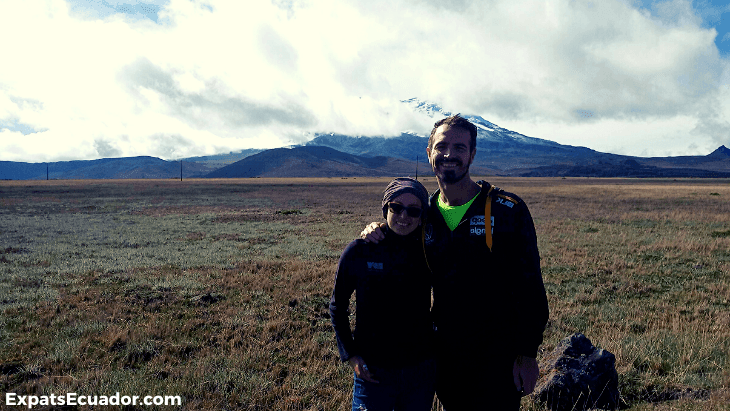 Michelle
Michelle was born and raised in Quito, where she worked in the Ecuadorian travel industry for most of her life. She is still in the travel industry, working remotely for a great Galapagos based tour company and enjoys being a mom of two kids.
Jason
Jason was born, raised and educated (mostly) in Australia. He left numerous years ago to spend time working as a 'digital nomad' across numerous digital marketing disciplines in various countries before settling in Ecuador.
Life together
They met in Quito and eventually moved in together, living in 2 different neighborhoods in Quito. After holidaying in Cuenca, they decided to take the plunge and move there because of the peaceful lifestyle. This was a big deal for Michelle as she and the kids left most of their family in Quito. And for Jason it opens the challenge of co-parenting two little cherubs with Michelle.
Jason and Michelle have a lot of travel plans, but still plan on calling Cuenca home for the next 10+ years.
Why the need for Expats Ecuador?
Honestly, when we moved to Cuenca and Jason moved to Ecuador, we didn't find the quality of information out there that helpful. There is a lot of outdated information and there are few resources that really provide insight on life as an Expat trying to fit into Ecuadorian family life. We hope this blog can fill this gap for you.
Can I contribute to the site?
Yes, you can! We'd welcome your contribution. Please get in touch via our Contact Us page and let us know how you can contribute.
Can you feature my business?
Quite possibly, yes. Whilst most of our content focuses on services and products we use ourselves, we do also cater to brands that share our outlook and values.
The following types of businesses have a natural affinity with our site:
Professional services for expats (legal, moving, properties, muling, etc)
Restaurants
Hotels
Travel activities
Products that cater to expat demographic (ie natural health, larger size clothes etc).
Just understand that maintaining our editorial integrity remains paramount. Get in touch to request a media kit.