Cojimies beach is a popular weekend destination for Quiteños seeking a no-frills beach escape. We arrived at this beach just a few days after visiting one of Ecuador's finest beaches; Los Frailes. So, our expectations were super high.
Cojimies Fast Facts
Activities
Swimming
Lounging on a super wide beach
Tour of la isla del amor (Island of Love)
Surfing? No. Perdernales has some waves though.


Getting There
Bus:
From Quito: the 300km trip will take 6 hours and cost around $8. Some bus services will take you all the way from Quito's Quitumbe Terrestrial Terminal to Cojimies such as the Alóag Cooperative, but there are more services that go to Pedernales where you'll change to a van for Cojimies ($1).
From Manta: Your best bet is to take the 3.5 hr trip from Manta's new bus terminal to Pedernales ($7) and then take a van the final 30 mins to Cojimies ($1).
Car:
From Quito: The most direct route is the 4.5 hr trip to Pedernales, then along the cost to Cojimies for another 30 mins.
From Manta: The 3 hour coastal drive from Manta to Pedernales weaves through dry forest, fishing and agricultural land. Making for a pleasant drive.
Where to Stay in Cojimies
I recommend staying away from the small town of Cojimies as the main beach is busy and I'd argue the town itself is gritty without much charm. There's numerous accommodation options along the main road coming into town which are better as they all have private entrances to cleaner, less crowded sections of the same beach.
Budget
Consolo Lodge: Approx $45/night. Beach access with pool. Located approx 7 km from Cojimies town.
La Finquita: Approx $25/night. Private beach access, good sized pool and pet-friendly. 4 km from town.
Mid-range
La Playa Lodge: Approx $75/night. Private beach access, air-conditioning, cable tv, wifi and breakfast. 4 km from town.
Hostería Playa Nuestra: Approx $70/night. Private beach access, wifi, breakfast and pet friend. 5 km from town.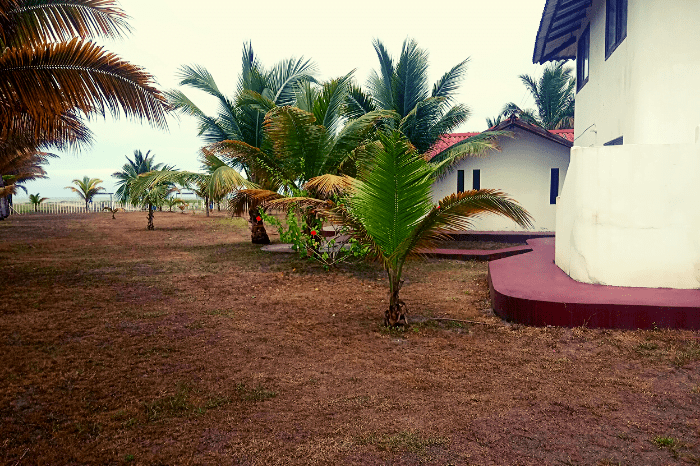 Cojimies Beach
The beach is undoubtedly the main attraction for visiting Cojimies. The super wide and long beach is perfect for endless strolls, taking a dip and lounging on the sand.
There are very few waves on the beach as they break way off into the distance. You can see them on the horizon. As they never reach the shore, the beach is very flat and has an almost lagoon type feel.
The main part of the beach does get pretty crowded. It's so wide that there's multiple layers of vendors renting lounges, umbrellas and beverages (yay coconuts!).
I found the main beach to be interesting and good for people watching, but ultimately I enjoyed the beach in front of our hotel more as it was peaceful and more isolated.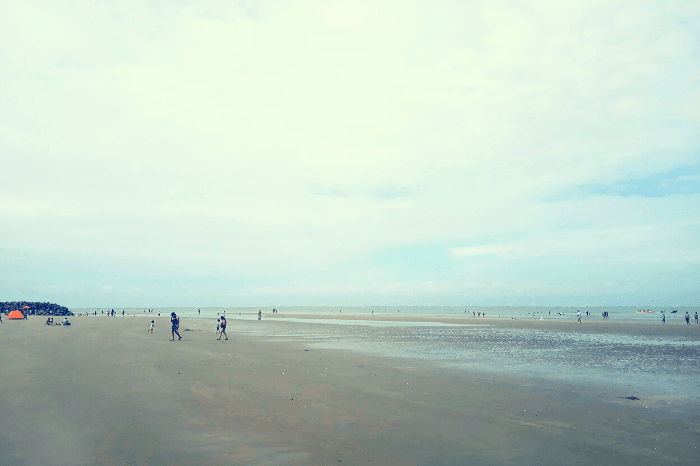 Tour of la Isla Del Amor
Love Island is a large sandbank that stretches from the mouth of the Cojimies River. You can easily organize a tour from operators in Cojimies town or find one on the beach.

A popular tour option is to include the mangroves and then dropped off on a beach for a few hours to chill, check out the various crabs and other marine life (depending on the season you may be lucky to see some turtle's nesting).
The below video gives a good overview of the Isla Del Amor - but it's in Spanish so turn on English subtitles if needed.
Food
The food options are limited to seafood and local food such as plantains, meat and corn. The main beach has lots of cabana seafood restaurants and it can be difficult to know which are best.
My rule is to never visit an empty cabana and I normally try to eat in the busiest one. Is this foolproof? No, but given there's little else to differentiate one cabana from another, it's the best I've got.
My favorite fish from the area is camotillo, but it's also one of the most expensive.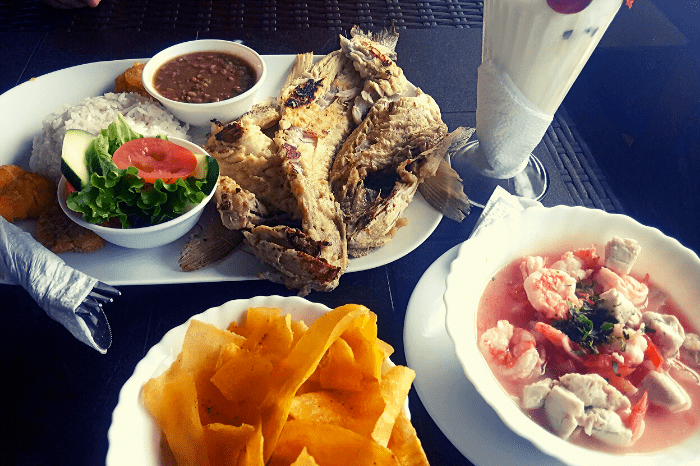 Note - Cojimies is not a resort like town with a lot of western friendly options.
Coffee
It's difficult to near impossible to find quality coffee in Cojimies. Like a lot of smaller towns in Ecuador, you'll be given a cup of hot water or milk and provide with the container of instant coffee to make your own cup. For addicts like me it's better than nothing.
Drive from Pedernales to Cojimies
The 30 min coastal drive from Pedernales to Cojimies was really enjoyable. You'll come across several view points with beach access, lush coconut palms, shrimp farms, dry and tropical forests.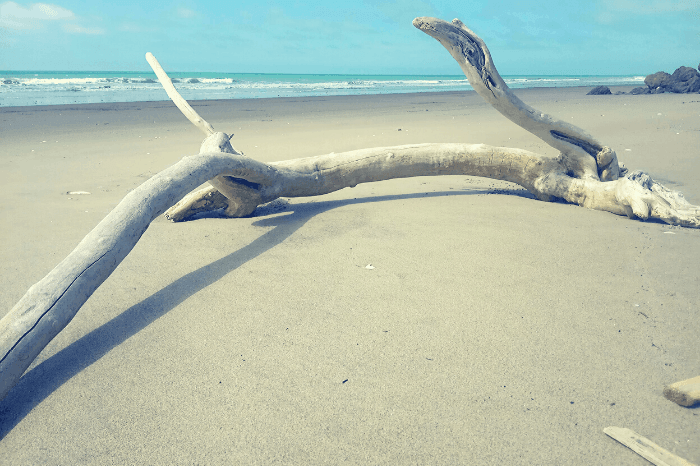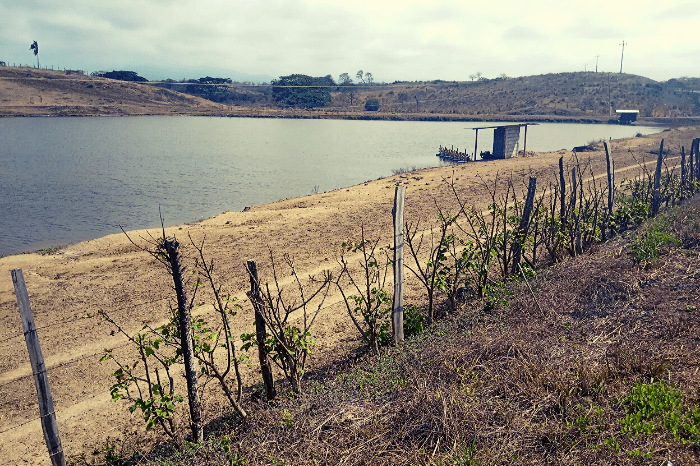 Final Thoughts
Cojimies popularity largely comes from it's relative closeness to Quito and the super wide, safe, lagoon like beaches. I'd recommend it for expats based in Quito that are short on time.
But, if you have more time and willing to travel a little further, then you might find the beaches in the Esmeraldas or south of Manta with more tourist facilities more appealing.
Have you been to Cojimies or thinking about visiting? Feel free to let us know in the comments below.